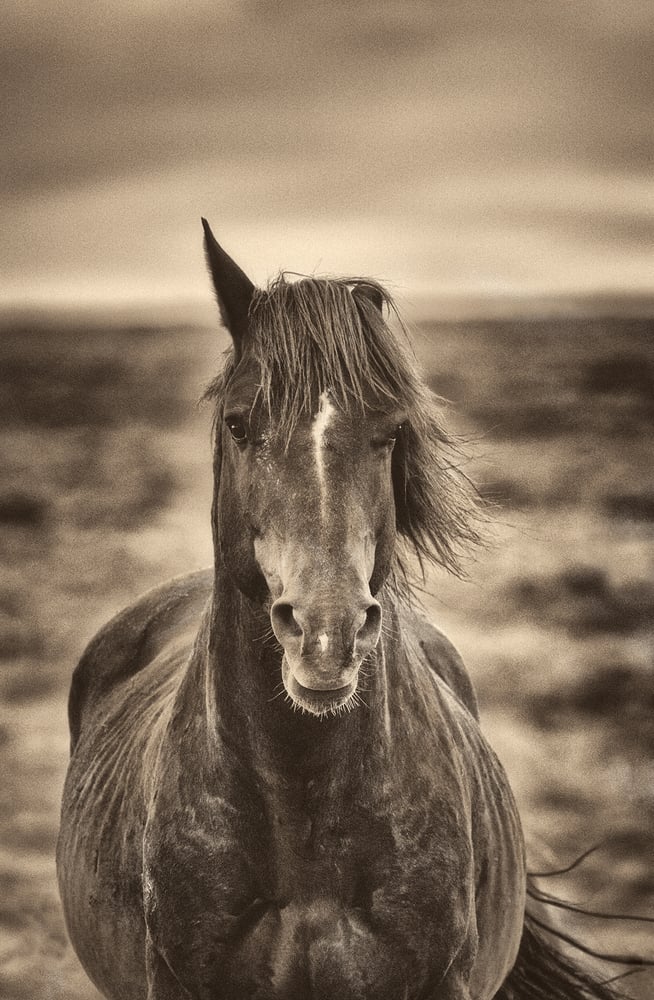 Salt Wells Creek wild stallion
Wyoming
This sweet, brave stallion captured my heart. Although missing half an ear and arthritic knees the size of small footballs, his resilient spirit still shines.
Signed Open Edition loose print on 100% cotton fine art matte paper with archival pigment inks. Fine art prints are printed personally by Lynne. See the drop down box for available sizes and prices. Prints larger than 12" x 18" are Limited Editions. Please contact me directly for other options.
To protect all your works of art, display away from direct sunlight.
Allow 3-7 days for fine art prints to ship.
All sales are final.
A percentage of the proceeds from print sales will be donated to wild horse sanctuaries or advocacy groups.
I have been blessed with the opportunity to spend countless hours in the wild pursuing my art while capturing images of horses as nature intended...as they wish to be...simply themselves. My hope, always, is that these images convey to others the soulful beauty and magnificent spirit of wild horses and the landscapes they call home.