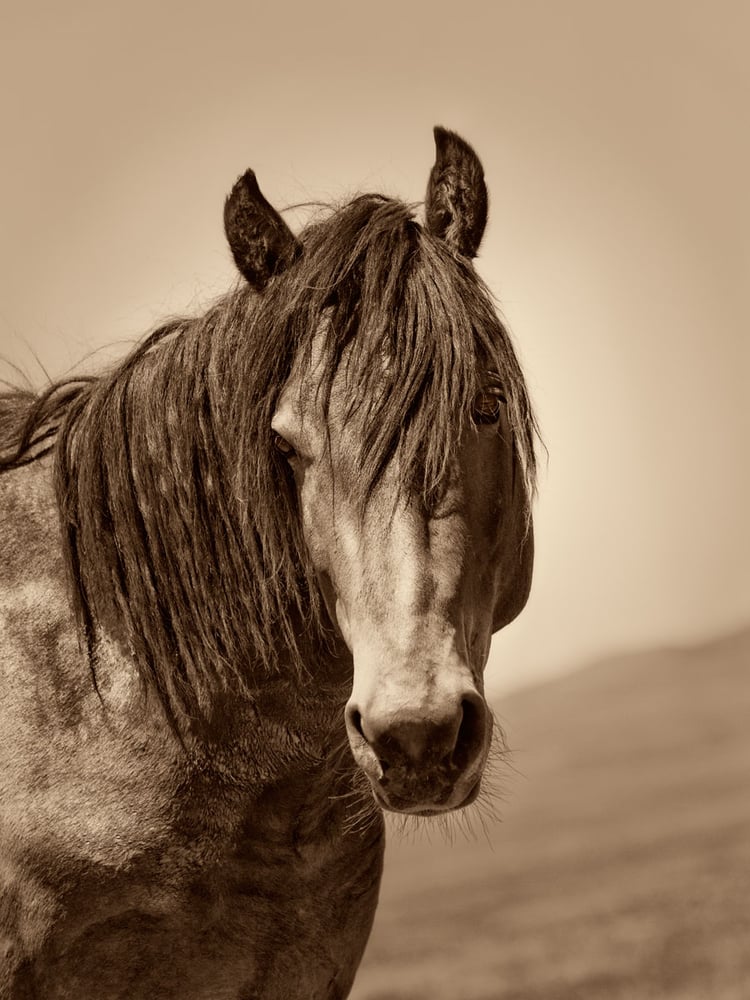 Onaqui Mountain Wild Horses
Great Basin Desert
Utah

It will not be long before this bachelor stallion loses that innocent look! When colts are kicked out of their family bands they join up with other bachelors for much needed social interaction. That includes moments of affection, romping and playing, and sparring to develop their strength and skill. The fights become more serious as they become intent on stealing a mare to start a family of their own.

Signed Open Edition loose print on 100% cotton fine art matte paper with archival pigment inks. Fine art prints are printed personally by Lynne. See the drop down box for available sizes and prices. Prints larger than 9" x 12" are Limited Editions. Please contact me directly for other options.
To protect all your works of art, display away from direct sunlight.
Allow 3-7 days for fine art prints to ship.
All sales are final.
A percentage of the proceeds from print sales will be donated to wild horse advocacy groups and sanctuaries.
I have been blessed with the opportunity to spend countless hours in the wild pursuing my art while capturing images of horses as nature intended...as they wish to be...simply themselves. My hope, always, is that these images convey to others the soulful beauty and magnificent spirit of wild horses and the landscapes they call home.